Cowboy Way Jubilee
September 29 @ 8:00 am

-

October 1 @ 5:00 pm

Free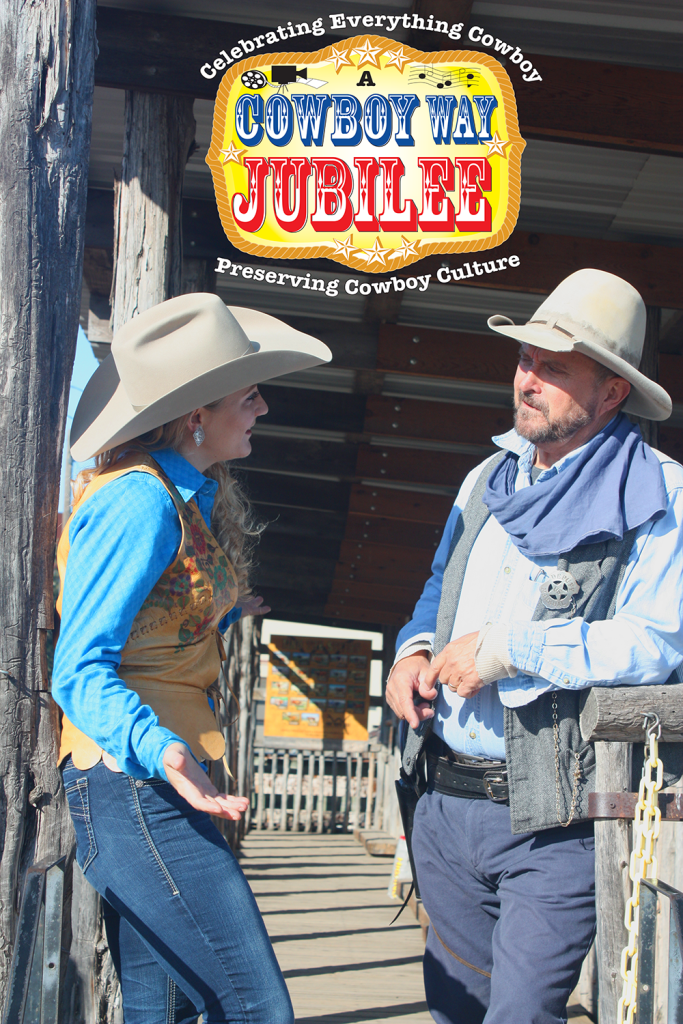 Price:  Free
Date:  September 29, 2023 to October 1, 2023
Location:  630 S Oakes St.
San Angelo, Tx 76903
Ft. Concho National Historic Landmark
Why it's 3-days of Everything Cowboy! Think of it as a modern day version of Buffalo Bill's Wild West Show — there are Stars, and Authors, Workshops, and Demos. We have Cowboy Music all day every day — that's the "western" part of "Country and Western" — it's folksy, a bit jazzy, a bit bluegrass, a bit bluesy, and nearly always upbeat. Often it's a ballad, it's certainly poetic. Toss in a bit of yodeling and fiddle playing and you've got the idea!
We show vintage Westerns (many black & white movies) and episodes of Western TV series from the past. We talk about them @ the Forsaken Westerns Film Festival sponsored by TheWesternsChannel.com We even have a new film premiere. Lots of folks dress up in period costume–from the 1800s to the early 1900s, it's all appropriate & there'll be a contest! Most Authentic Male and Most Authentic Female get a plaque and braggin' rights! So dress up too if you have a mind to do it.
There's a chuck wagon 'cookie', some food, and lots of vendors peddling western-related wares. Enjoy listening to poets and cowboys (cowgirls, too) spinnin ol' yarns (that's storytelling for you citified folk). And it all begins with an old-fashioned campfire sing-a-long! So get ready to bring the entire family for a step back into the old west. It's "Be A Cowboy" weekend!
The Cowboy Way Jubilee is meant for the whole family — from great grand pappy all the way down to little Junior and guess what?! ALL KIDS are Admitted for FREE!!!! 100% of kids, any of 'em, under age 18, no admission fee for 'em, nada, zero, zip! There may be fees for workshops or special movies, but all kids can hob nob with the stars, enjoy re-enactments, watch old movies, and listen to music completely free!
© 2023 17th Force Support Squadron. All Rights Reserved.