Golden Eye 007 Tournament at the Circuit Breaker Arcade Bar
Golden Eye 007 Tournament at the Circuit Breaker Arcade Bar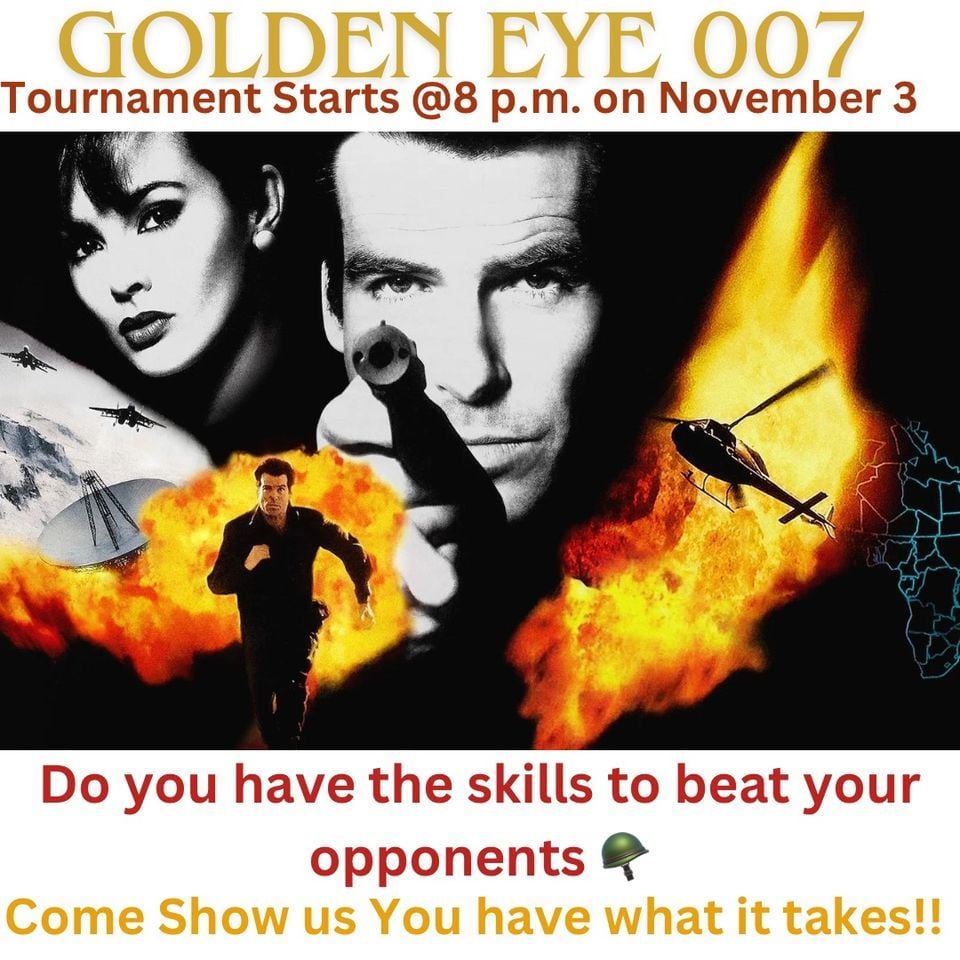 Golden Eye
109 S Chadbourne St
If you know Golden Eye, you know there could be no better tournament than this!!!
Come join us for the opportunity to take names and kick some butt!
Come show us your best 007 skills, we're waiting!
You may also like the following events from Circuit Breaker Arcade Bar:
Also check out other Sports Events in San Angelo.
© 2023 17th Force Support Squadron. All Rights Reserved.