Pajama Party at Circuit Breaker Arcade Bar
Pajama Party at Circuit Breaker Arcade Bar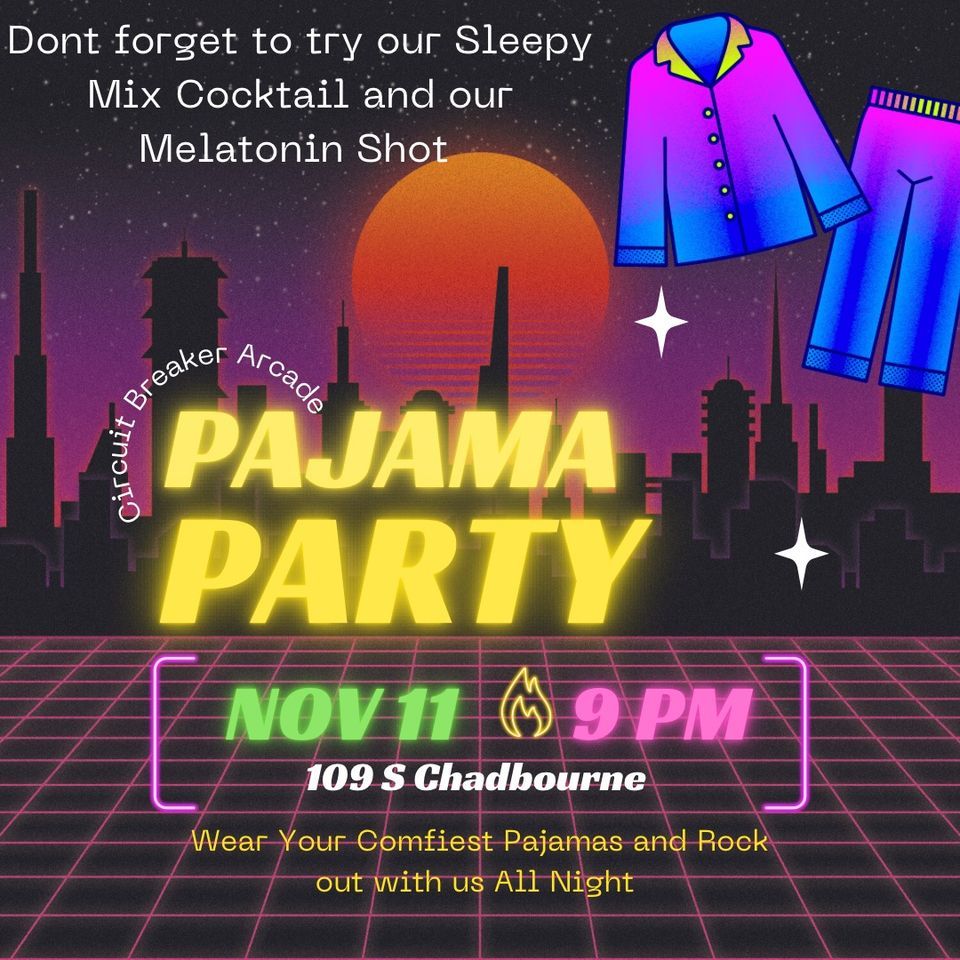 Pajama Party!!!
109 S Chadbourne St
Who doesn't like going out in Jammie's all night!!! Now we've given you the perfect opportunity to do so!
Circuit breakers very own Pajama Night!!!
Wear your best pajamas and come show them off all night at your favorite bar with your favorite cocktails!
You know this is what you've been waiting for!
You may also like the following events from Circuit Breaker Arcade Bar:
Also check out other Parties in San Angelo, Entertainment Events in San Angelo.
© 2023 17th Force Support Squadron. All Rights Reserved.